Andre is co-founder and architect at AB+AC Architects. He obtained his BArch at the American University of Beirut and is a registered architect in the Order of Engineers and Architects in Lebanon. In his early career Andre has been involved in several renovation projects in Beirut, as well as designing private villa residences and bespoke furniture.
After co-founding the acclaimed Lebanese band
Mashrou'Leila
in 2008, Andre divided his life between music and architecture, which enabled him to travel the world playing in over a hundred gigs. In 2014 he moved to Lisbon where he managed a wide portfolio of real estate properties on behalf of international investors and clients, while working as project manager along side Pritzker Prize winning architect Eduardo Souto de Moura and award winning architect João Luís Carrilho da Graça.
In 2018 he moved to Beijing where he worked as a project architect at Vector Architects and had the chance to be involved in a wide variety of projects including hotels (Jinshanling & Jingdezhen), spas (Wulingshan), and museums (Chungjian). Andre is currently seeking LEED Accreditation and his main interests lie in creating sustainable projects with a focus on details, craftsmanship, and an integrative approach to design where professionals from all trades are involved from the early stages of the project. Andre brings his on-site experience and his passion for architectural and technical details to every project he works on, and is always eager to achieve a cohesive and unified design of the highest quality.
---
PREVIOUS EXPERIENCES (2012 - 2020)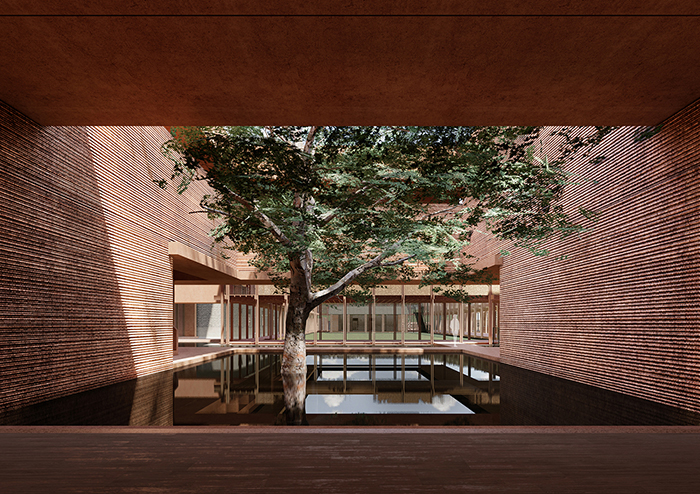 Jingdezhen Jingyang Boutique Hotel


Client: Private developer
Program: Boutique hotel, restaurant, library, exhibition space, garden
Scope: Architecture design
Size: 5.600 sqm
Andre Chedid involved from concept phase to schematic design as project architect at Vector Architects
Wulingshan Library & Thermal Bath


Client: Private investor
Program: Cultural space and wellness
Scope: Architecture design
Size: 380 sqm
Andre Chedid involved from concept phase to schematic design as project architect at Vector Architects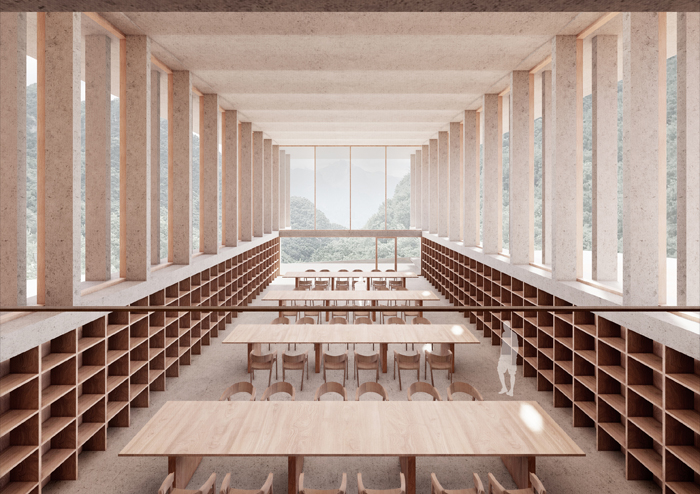 Jinshanling Village Center Complex

Client: Private developer
Program: Hotel, library, theater, apartments, market
Scope: Architecture design
Size: 18.500 sqm
Andre Chedid involved from concept phase to schematic design as project architect at Vector Architects
Epal Housing & Office Complex


Client: EPAL
Program: Mixed-use housing and office
Scope: Competition
Size: 15.000 sqm
Andre Chedid in collaboration with Paula Santos Arq. for competition phase
Sao Boaventura Apartment Building


Client: Private investors
Program: Nine short-term housing units
Scope: Turnkey Renovation (property selection and acquisition, architecture design, tendering, site supervision, project management, interior design, furniture selection)
Size: 550 sqm
Andre Chedid incharge of all phases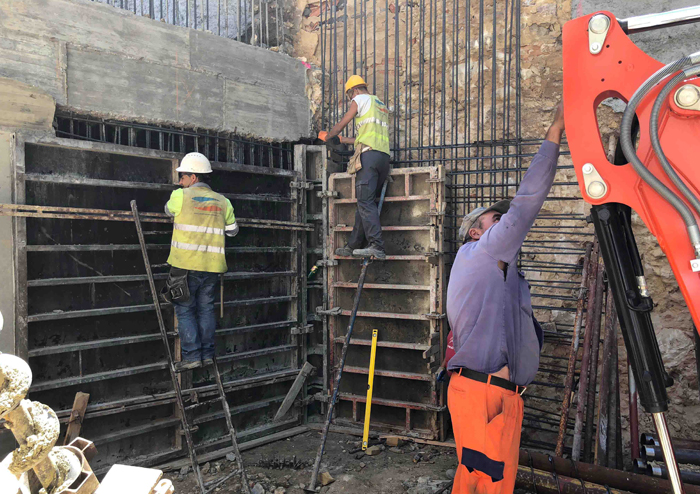 Praça Das Flores

Client: Private investors
Program: Three family housing units
Scope: Renovation and architecture design
Size: 600 sqm
Andre Chedid with Eduardo Souto de Moura Arq., involved in property selection, client representation, tendering and project management

Principe Real Palace

Client: Private investors
Program: Mixed-use housing and retail
Scope: Renovation and architecture design
Size: 1.350 sqm
Andre Chedid with Joao Luis Carilho de Graça Arq., involved in property selection, client representation, tendering and project management

Valley Hotel

Client: Private developer
Program: Hotel and restaurant
Scope: Architecture design
Size: 5.000 sqm
Andre Chedid got commissioned to develop the concept design

Villa Marshaaya

Client: Private investors
Program: Villa
Scope: Architecture design
Size: 1.500 sqm
Andre Chedid involved in architecture design at all stages up until permit application

Artist Pavilion

Client: AUB
Program: Experiential pavilion
Scope: Installation design and 1:1 Prototype
Size: 4 sqm
Andre Chedid commissioned to develop concept design

Azar Award University Competition

Client: AUB
Program: Museum
Scope: 9-hour Charette
Size: 1.000 sqm
Andre Chedid as finalist at AUB Architecture Competition